Departure Int'l Moving
Moving From China To Overseas
Home > Moving Service >
Departure Moving
Professional system and expert staff whether it is in the world can provide safe transport door to door service
Uni - the World is the core member of IAM.(IAM - International Association of Movers. http://www.iamovers.org/) To provide you with more security and stability of international moving services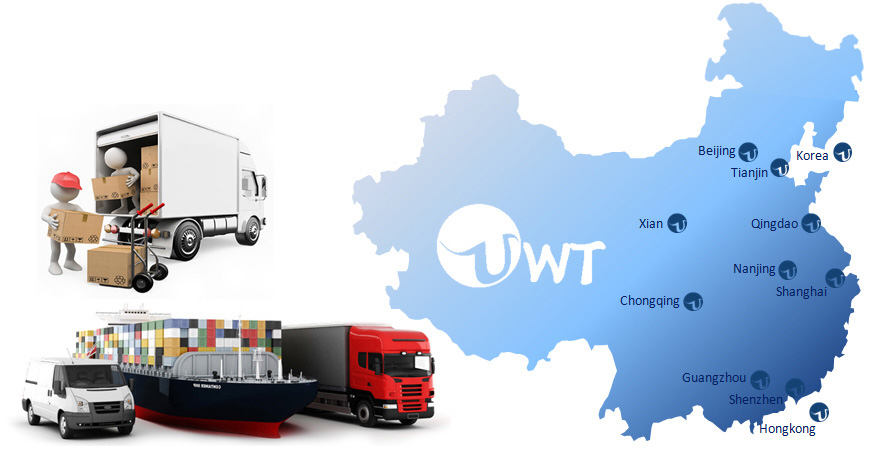 Ⅰ.Query and quotation

1.Free quote and consulting
Telephone counseling or online quote
2.Consultation reservation
Staff of Uni-World introduce the overseas immigration goods delivery schedule, local customs clearance,  preparation before packaging and reserve free visiting consultation by phone.
3.Visiting consultation and quotation
Staff of Uni-World visit the customer's residence and estimate the expense according to the quantity of the goods. Understand  the packaging operational environment and reserve the packaging schedule as well as provide related information. Submit the quotation.
II.Departure in China

1.Visiting residence packaging
The field staff carry out visiting packaging according to the reservation.
2.Insurance
The staff submit full coverage insurance to the insurance company according to the insurance application filled by the customer.
3.Domestic transportation
In order to transport overseas, the inland transport reach the customs CY(Container Yard) under governance.
4.Export customs clearance
Use the document prepared by the customer and our company to clear export customs.
5.Shipment
III.Shipping transport

1.The shipped goods set out to the destination.
2.The required time for shipment.
Inchon/Busan South Korea: about 3-6 days
LA U.S.: about 11-13 days
New York, U.S.: about 22-24 days
Vancouver Canada: about 14-15 days
Toronto Canada: about 14 days + 7 daytime
New Zealand: about 17-20 days
UK and Europe: about 30-40 days
Central &South America: 35-45 days
※ The above schedule takes FCL container as baseline. Not applicable for LCL.
IV.Arrival of destination country

1.Arrival notice
Shipping company at the destination →notice of arrival of overseas subsidiary or agent
2.Local import customs clearance
Use the document prepared by the customer and local agent to go through the customs.
3.Local delivery
House-delivery after customs clearance
House storage (There are differences in service according to the contract condition)
Get the delivery completion confirmation from the customer after completing service.
Confirm whether the goods damage and apply insurance.