Trade License Registration
Guide Trade License Registration
Home > Consunlting >
Trade Licence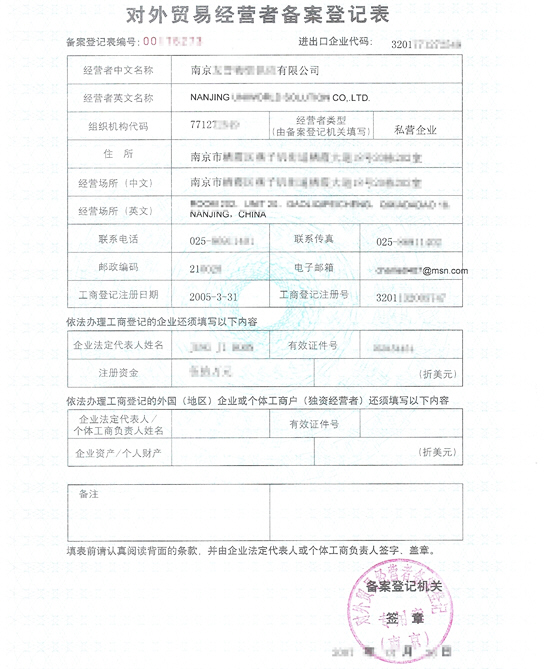 A foreign trade operator for the record registration process

Log in : http://iecms.ec.com.cn/iecms/index.jsp
Select "record registration",choose home city and click on the submit.
Fill in the relevant information.
Confirm the information is correct, then click "submit registration", and then write down the number, registration system is convenient for you then print registration form;
Select the "print registration form", through the input register system serial number to determine the applicant; In the print screen, have front and back to print respectively.
First click on the "front page", then click "back page". Cover the official seal and signature on the back page.
The applicant may directly apply to the local municipal foreign trade and economic cooperation bureau to submit the registration of relevant materials, all kinds of copy all needs to build official seal.
Import and export goods the consignee or consignor declaration registration certificate
Needed materials:

The business license
A foreign trade operator registration for the record table
Official seal